A great post by Seth Godin, "Did you publish?"
They (whoever 'they' is) made it easy for you to raise your hand. They made it easy for you to put your words online, your song in the cloud, your building designs, business plans and videos out in the world. They made it easy for you to be generous, to connect, and to lead.
Did you?
Maybe today's the day.
_______________________
The world is filled with people who feel that what they do is not good enough to share… It is!
Why I Blog. Why blog with students?
Sharing and Building Upon by Silvia Tolisano
Sharing: The Moral Imperative by Dean Shareski
another reason to share… by George Couros
One link and a handful of sentences is all I'm sharing that is my own work here. I'm just hoping that I add value to a bigger conversation. The rest, above, is from a network of people that share openly, thoughtfully, and have gotten better at it from regular practice.
Start with an audience of one. Blog, tweet, vlog, share on Pinterest, Facebook, Scoop.It, or any other tool that lets you share ideas and links. Do it just for yourself, but do it publicly so others can benefit.
It doesn't matter what tool you use, what's important is sharing. Be generous.
Find your 'voice' and share it!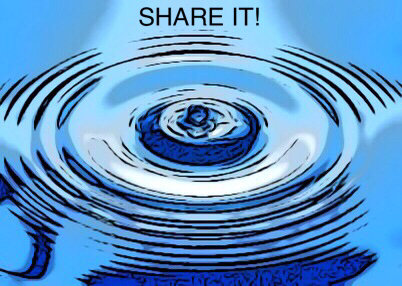 (Oh, and comments on blogs are another nice place to share:)